Hi Everyone! I've been busy painting and getting product ready for my next big craft fair. I'll update about that soon. For now I wanted to tell you about my little artist pen pals. I'm exchanging art with two students from a school over in Hillsboro as part of a art/pen-pal program by their art teacher. I received my first pieces of art in the mail last week.
Here is what I am sending back to these two girls!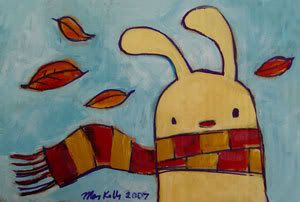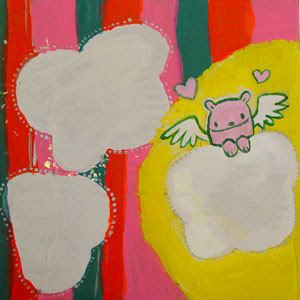 I added onto the cloud painting with my little cupid bear but the rest of the piece was painted by one of the students. I'm really excited about what I'll be getting next! I'll be sure to post pictures when they arrive.
If you are an artist and would like to participate in this exchange program please send me a message and I'll direct you to their teacher. I'm sure she would love more artists to be a part of this.
There will be a show at the end of the school year where they will be showing the artwork and letters sent back and forth from the artists and students.