Crafty Wonderland was a huge success. I am still working on a ton of shirts that are lined up to be printed or ironed.
Here's the printing station (took over the dining room table)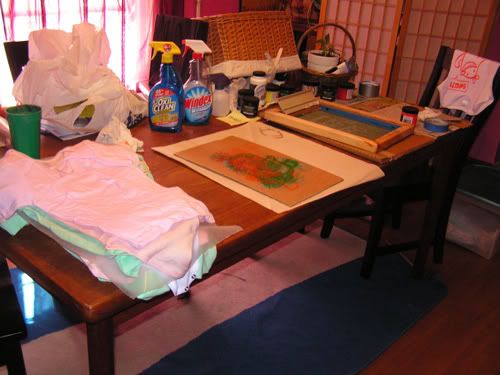 Robo Dino shirts drying!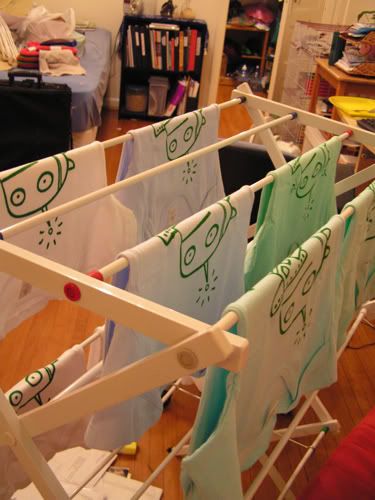 More shirts Drying.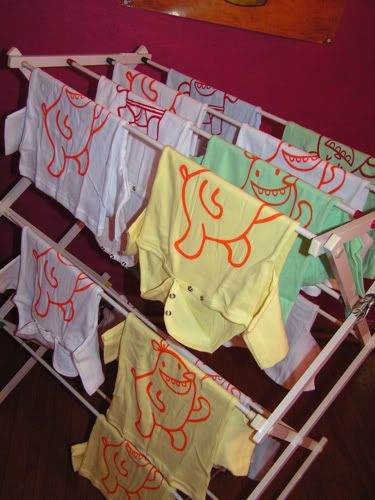 The ironing station (for heat setting the designs)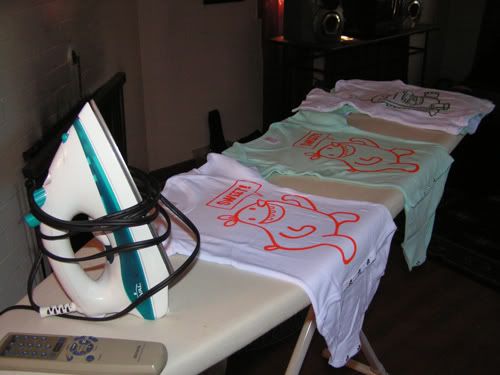 I'm still working on how to set up my booth for craft fairs. I got a lot of ideas this time around. Still a lot better than last time!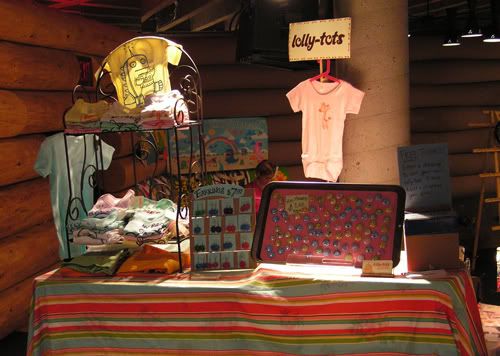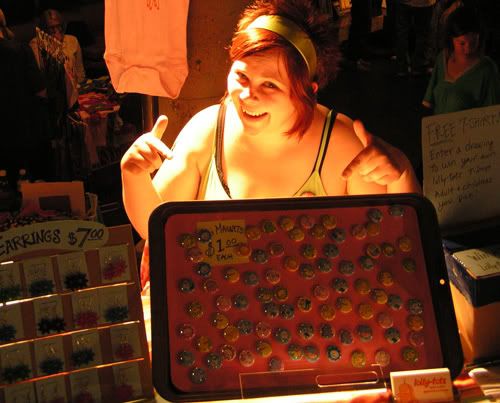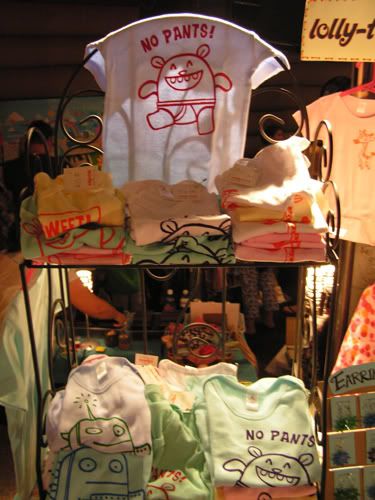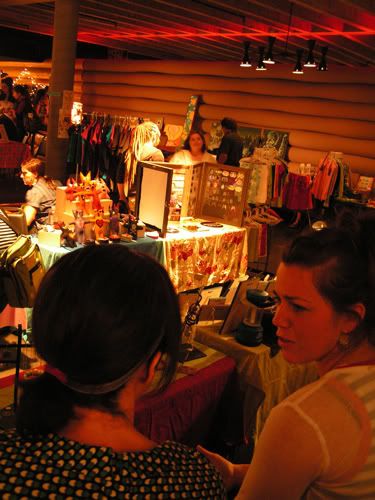 This chick made me some sweet thermal cup holders.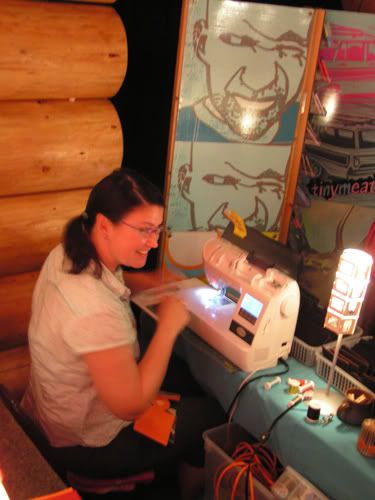 Kick ass temp tattoo!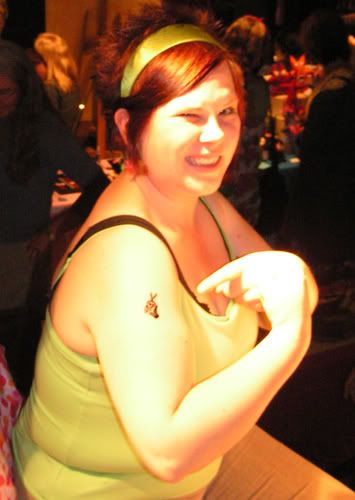 Awesome event everyone. Thanks for stopping by and saying hi! I'll be drawing for the winner of the free t-shirt soon!
- Mary
craft on