Once again I will be participating in the Chalk it up event to support literacy. I've been a part of this event going on three years. It's so fun to work next to talented and inspiring artists with all sorts of styles and skill levels.
Here is my art from the past two events:
2006: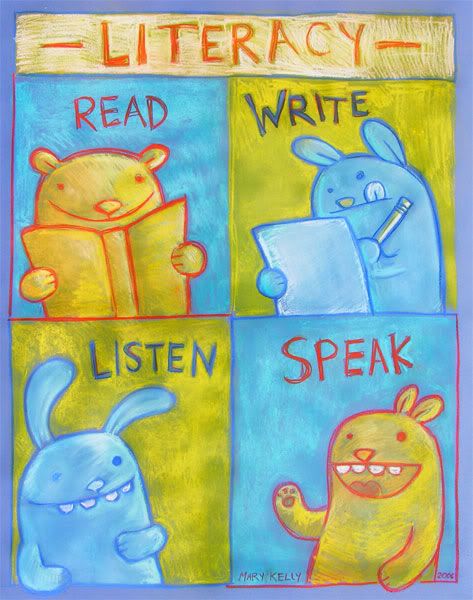 2005: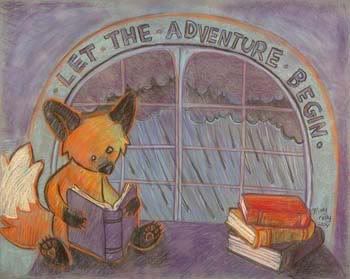 I'm working on a sketch for this years piece and it's going to be the best yet!
MORE PICTURES FROM THE EVENT: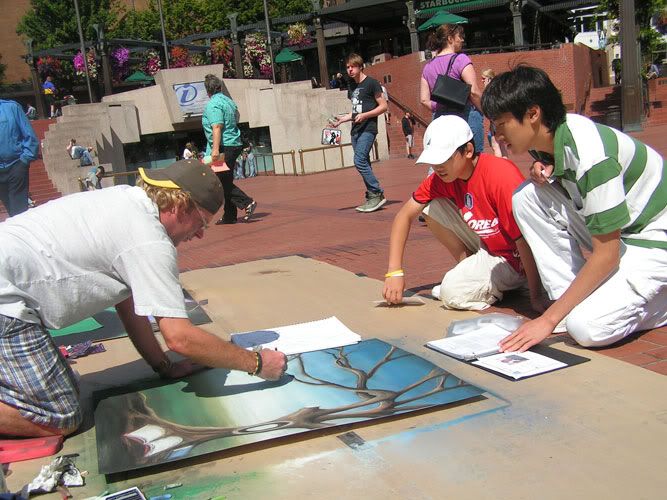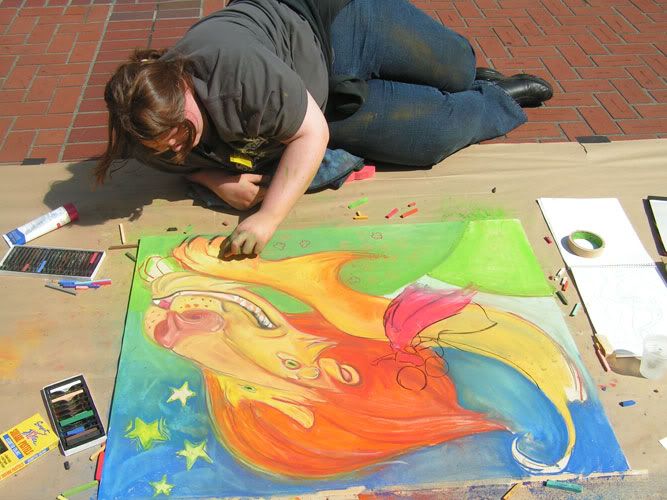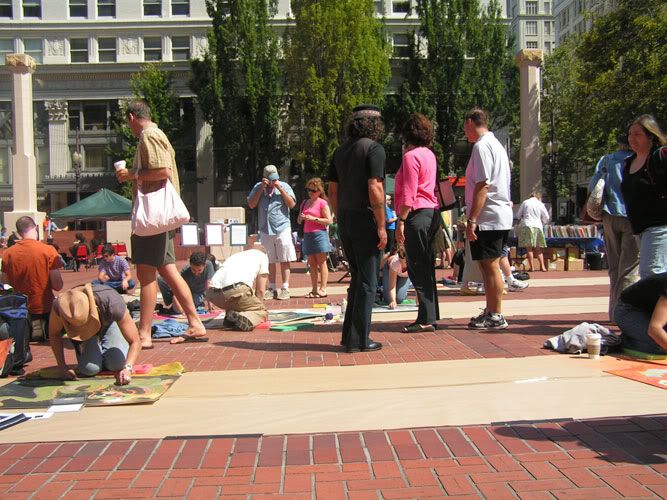 This is a free event and open to the public. Here is some more info:
Chalk It Up for Literacy is an annual event that generates funds and awareness for Oregon Literacy's valuable programs and services. The main feature of Chalk It Up (CIU) is the artists creating literacy-themed chalk art in a free, family-friendly atmosphere. Now in its 5th overall year - and 2nd in Pioneer Courthouse Square - CIU is quickly becoming a "can't miss" event.
There will be many fun things for people of all ages to enjoy. Attendees are encouraged to watch local artists as they create beautiful chalk drawings from scratch on large matte boards. With the amazingly intricate work of the artists, it is hard to believe they are using chalk!
There will also be community advocacy tables, where attendees can learn more about literacy and what they can do to promote and support the cause. Chalk it Up for Literacy is a family-friendly free festival. We hope you will join us for the fun on August 4th!
more info here:
www.oregonliteracy.org/chalkitup
Hope to see you there! I'll be available for any t-shirt, pin or print requests. I'm working on getting into a few craft fairs but that may be next month or so. Stop by for a chance to meet me!
Thanks for reading!
- Mary K
lolly-tots